14.03.2010 – 2:55 pm
And another desktop post: I recently, I got new laptop for my work and I
decided to reinstall my old laptop (hey, it is not THAT old, it is HP
nx6125, 64bit 2.2GHz, 2GB RAM, 80GB HDD, 1400×1050 resolution!) so that my
grandmother could use it: she is used to something horrible (500 MB RAM) with MS Windows
2000 on it. What do you think, will she like it?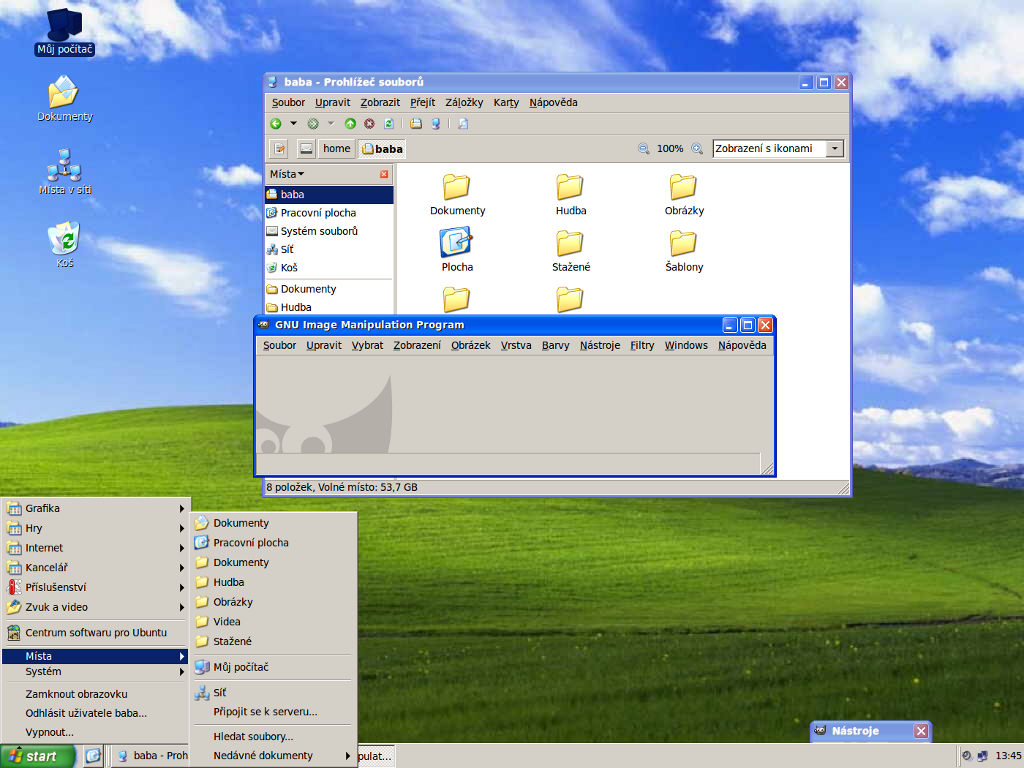 For more, have a look at http://ubuntu.online02.com/node/14, it was maybe
too simple to get in this shape.